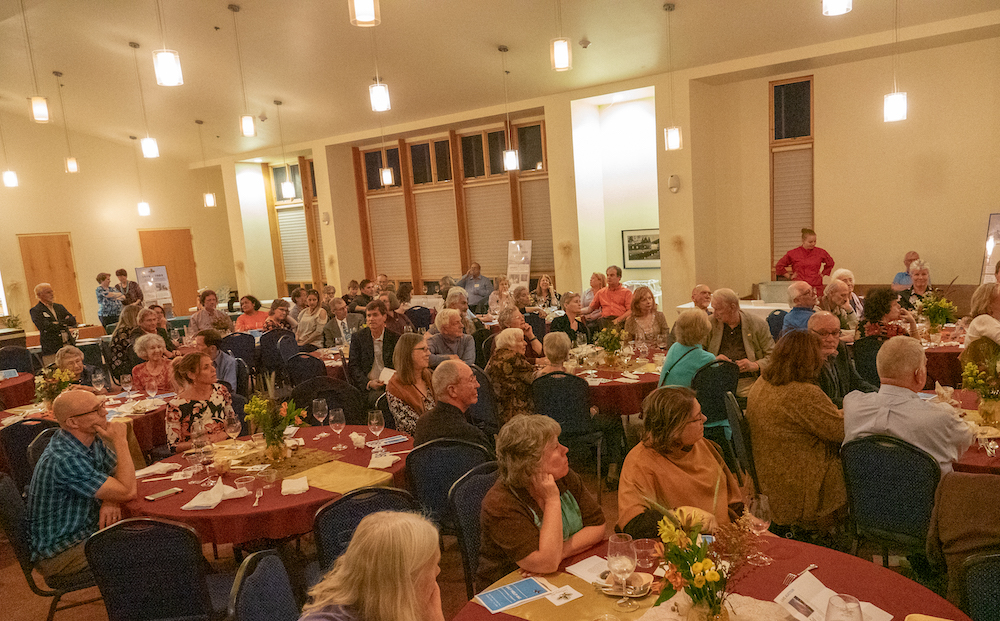 Self Help, Inc marked 50 years of service on Oct. 5 with a celebratory and fundraising gala in Kelly Hall at Trinity on the Hill Episcopal Church.
Friends old and new throughout the community came to enjoy good food and company, learn about the organization's history, and raise money to fight poverty in northern New Mexico for years to come. All told, community members raised almost $18,000!

Also celebrated at the event were proclamations from Governor Michelle Lujan Grisham, Rio Arriba County, and Los Alamos County recognizing Self Help's 50 years of service and declaring October 5th, 2019 "Self Help Day."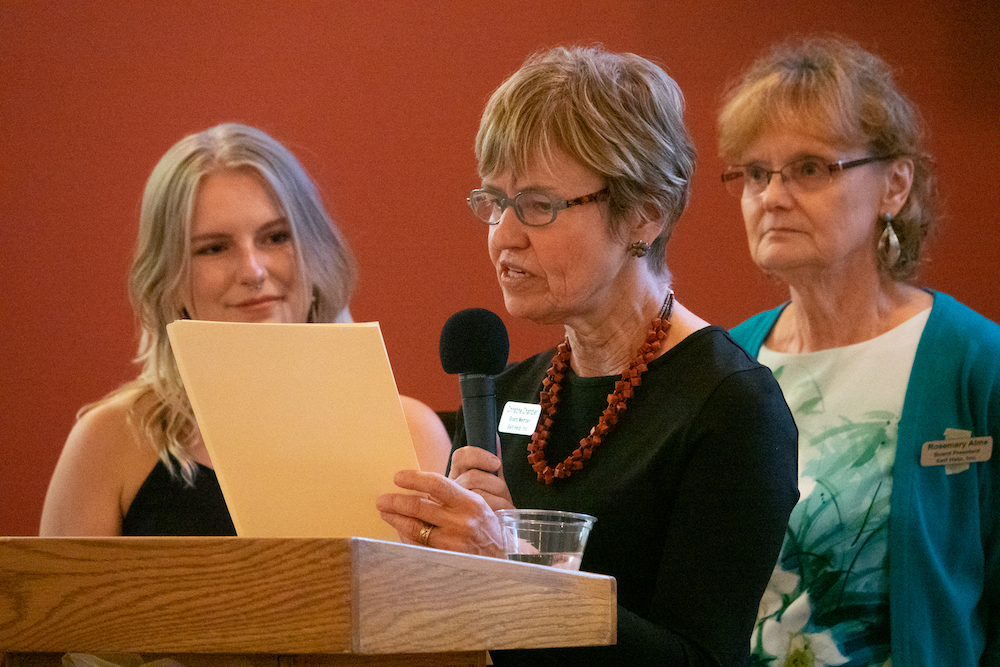 ~
It all began April 17, 1969 when some creative thinkers at Los Alamos's Bethlehem Lutheran Church embarked on a new project: an organization to unite the efforts of the many disparate communities and individuals who wanted to help people in need throughout northern New Mexico.
With funds from the Rocky Mountain Synod of the Evangelical Lutheran Church in America (of which Los Alamos' Bethlehem Lutheran Church is a part), a dream coalesced of an organization that would liaise with churches, businesses, and individuals, spearheading projects that would bring improved medical care, legal help, economic opportunities, and crisis aid to the Española Valley. Its name: Self Help, Inc.
Early funds paid for an adobe brickmaking machine, supplies to build an apple cooperative in Chimayo, and the salary of Self Help's first director Luis Lopez. The adobe machine was loaned out to community, with the request that 2 percent of the bricks made be returned to the community to help those in need.
Seed grants began to be distributed, for projects including a Tewa Children's Theater at Santa Clara, a pottery cooperative in Las Trampas, hearing aids for a teenager, and a greenhouse for a family in Medanales.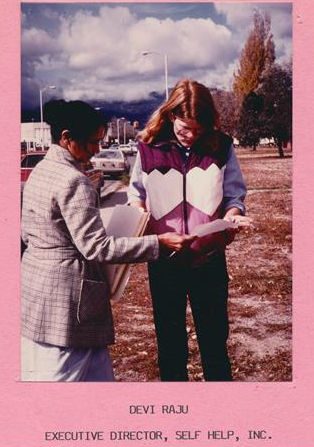 In 1971, Self Help became a registered 501(c)3 nonprofit and hired its next director Devi Raju, a lawyer from India who used her skills to, among many things, resolve thorny land and water rights disputes. The organization's mission statement then was to "Help people help themselves".
Over the ensuing decades, Self Help maintained its original mission of helping people help themselves. Self Help cofounder Joyce Pyburn eventually took over from Raju as the organization's director, followed by community organizer Ellen Morris Bond, who retired in 2018 and left the post to Maura Taylor.
~
Over the course of five decades and five executive directors, Self Help has remained a stalwart member of the northern New Mexico community, providing a safety need for tens of thousands of people in need and a springboard for those looking to better their lives, both inside and outside Los Alamos.
The organization was instrumental in helping those affected by the Cerro Grande and Las Conchas fires of 2001 and 2011.
Today, Self Help provides about 400 small grants each year, which help with needs ranging from groceries and substance abuse treatment to the cost of starting a home business or returning to school.
As one client put it,
"Every day I'm budgeting trying to figure out how to make it all work, and now I feel like it's possible! I'm so grateful to you for everything you do not just for me but for everybody else. Our country is in a time of transition and people like you give everyone a basis for hope."
Self Help is honored to have been of service the last 50 years but isn't slowing down any time soon—it's time to look forward to the next 50!