Seed Money for Self-Reliance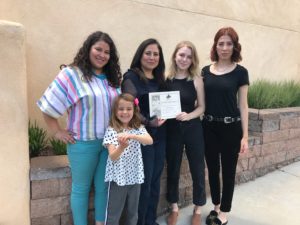 ---
Seed money grants help low-income individuals and families to initiate or repair a small business, begin job training or start other projects that will enable financial self-reliance. Read the stories about how Self Help, Inc. seed money grants have helped an Espanola baker; Margarita's Cakes, supplied equipment for free-lance photographer, Liz Gold, and helped Amy Quirke of the Intergalactic Bread Company expand her production and increase her market. The High Road Marketplace is an artist's coop featuring the work of Northern New Mexico artists. Self Help assisted the Coop in the purchase of a system to hang artwork in the gallery.
Grants are relatively small, and are paid directly to vendors as directed by the applicant, and are provided on a one-time basis.

Learn More:
Only households within 165% of the Federal Poverty Guideline are eligible to apply for this program. Click here to view the current guidelines.
---
For further questions about the Seed Money Program, contact seed@selfhelpla.org.