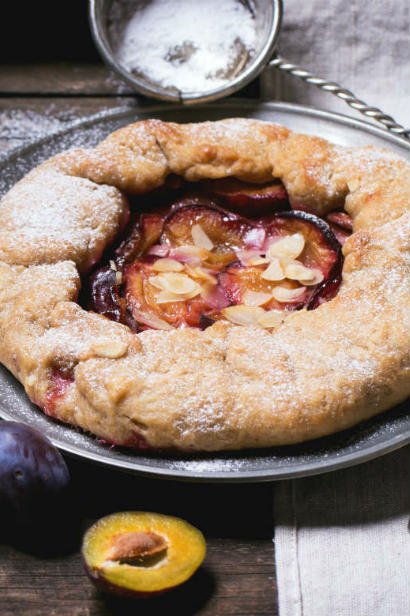 Soup's on -- and cake too -- thanks to Self Help grant
Article from Los Alamos Monitor By Kelly LeVan Dated March 5, 2006
Residents of Española have known for years whom to call when they need an elaborate layered cake for their daughters' quinciñeras coming-of-age parties celebrated in many families when a girl turns fifteen – or biscochitos, tres leches cake, banana bread or pecan pie, for that matter for any occasion or none at all.
But now, with a seed money grant from Self Help Inc., Margarita Carlson is taking her baking to the next level. A $1,500 grant will allow her to purchase supplies and tools to bake more and even better from her home-based family business.
"We like to help people get a good start," said Ellen Morris, director of Self Help.
Part of the push is financial, but not all of it. While her recipes are perfected and her customer base loyal, Carlson acknowledges there are still many details of running a business she doesn't know. Along with the seed money, Self Help also connected her with the Small Business Center and its class, "Developing a Successful Business Plan."
The training seminar helps its participants with market analysis, marketing, sales and financial questions as they clarify how their businesses will operate.
"She needs to learn New Mexico rules and regulations, how to make a profit, set pricing and keep good records," said Joyce Nickols, a board member at Self Help. "Part of our plan for success is making sure she has the best chance."
Carlson first found out about Self Help while she was employed by Aspen Ridge making desserts. A client, who happened to be a founding board member when the organization formed in 1969, recommended it to her. At first, she said, she was a little hesitant.
"I¹d had a bad experience trying to get funding from another organization in the past," she said. "But the first day I talked to Ellen (Morris), I knew she was going to help me."
Carlson will be helping Self Help out next month by participating in the Empty Bowls Project, to be held from 11 a.m.-2 p.m. March 18 at Fuller Lodge. She will offer her baked goods to attendees of the event, which typically draws hundreds.
In fact, because of the high turnout at last year¹s project, Morris said this year Self Help will expand the dining space to include an outdoor tent, and move the accompanying auction to the Pararito Room. Empty Bowls is an annual fundraiser for Self Help where for a $10 donation, community members purchase a handmade bowl designed and painted by local artists, youth groups and other interested parties and fill it with soup or chili prepared by local cooks, some from restaurants and some from private homes.
Members of Bethlehem Lutheran Church always contribute their time and recipes to the event, as do the Boy Scouts, Girl Scouts and several other community organizations. Last year¹s event sold 500 bowls and raised around $14,000 for Self Help Inc., surpassing its goal of $12,000. Self Help Inc. is a nonprofit United Way agency that assists individuals and families in Taos, Rio Arriba, northern Santa Fe and Los Alamos counties with utilities, firewood, medical payments and a variety of additional needs. It aims to cut short the cycle of poverty by helping people become more self-reliant through programs like Seed Money.