We are mourning the recent passing of M. Subhadra Devi Raju, one of Self Help's first executive directors, who led us from 1971 until the early 1990s. Known to us simply as Devi, she was a passionate advocate for people in poverty, both in New Mexico and her native India.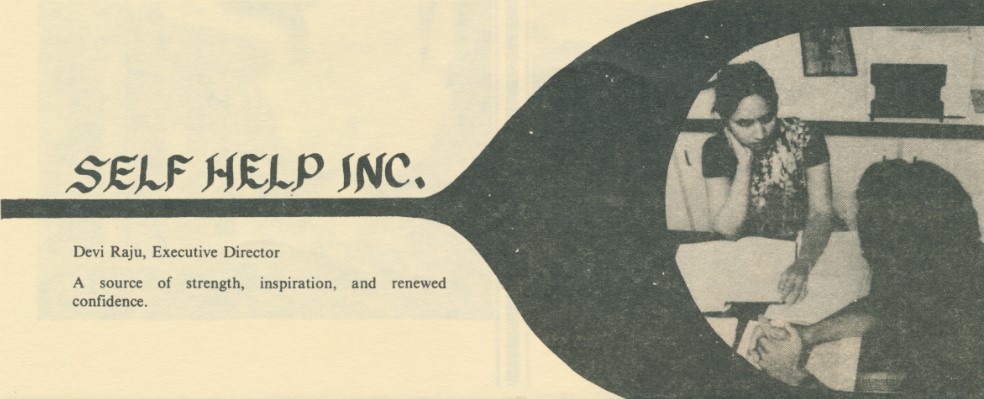 Devi was born in 1927 to followers of Mahatma Gandhi, and was herself an activist who made regional news with her arrest in 1947 by British authorities for working in the service of Indian liberation. Her connections with other ambitious female political prisoners inspired in her a zeal for education, and she eventually obtained four advanced degrees in law, English, and journalism–skills which she used in the service of Self Help and its clients. She saw parallels between the issues facing northern New Mexicans and Indians: "My work here reminds me of problems in India. … The people need inspirational strength to be able to help themselves. They are not only poor, they are oppressed."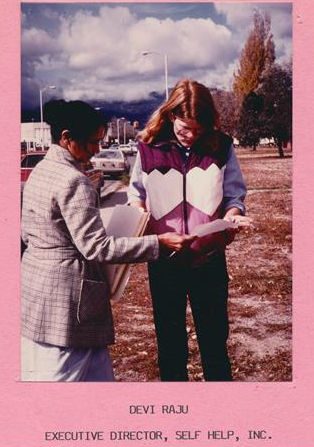 In Self Help's early days, Devi kept prolifically busy, helping clients with everything from water rights mediation to foreclosure prevention, and her little green car became a familiar sight in villages throughout the region. She was instrumental in cementing Self Help's place in the Northern New Mexico social service landscape, overseeing the building of produce co-ops, childcare centers, and health clinics in the Espanola Valley using Self Help's funds and adobe brickmaking machine. Among her many lasting impacts, she also wrote legal procedures which provided the basis for the establishment of county funds for low-income medical care. Her work was lauded at the time by proclamations from both the governor of New Mexico and the President of the United States.
In 1992 after two decades of service to Self Help, Devi returned to India continue her work there by establishing the Mahatma Gandhi Memorial Trust, dedicated to health and education development for people in poverty in the rural district of West Godavari in Andhra Pradesh. She remained active in social service throughout her life. As she put it, "I caught the spirit from my mother. … She taught me that I should give my life willingly for the benefit of the community."
Northern New Mexico and West Godavari were both lucky to have Devi, and Self Help would not be who we are without her. Her spirit and brilliance changed many thousands of lives. She will be immensely missed.